Cover - Content - Structure
Cover & Title & Subtitle
A ferris wheel is depicted on the cover (here you get to the "moving" cover). The round symbols with the graphics, which come from the chapters of the book, represent the gondolas of the ferris wheel and revolve around the central theme of mindfulness.
The title stands for the book part and invites you while reading to ride with me and my grandma (in a figurative sense - see key experience in the book) in the ferris wheel of mindfulness. The passengers from the book, who are already happily waiting on the platform below, accompany us on this journey. Get in and experience the journey with us.
Different with the subtitle. It stands for the part of the diary in which you tell your own story. Here you determine your central key experience and decide who rides the Ferris wheel of mindfulness with you. With every new entry from your life, it becomes more and more your journey, on which you will get even closer to yourself and your fellow human beings.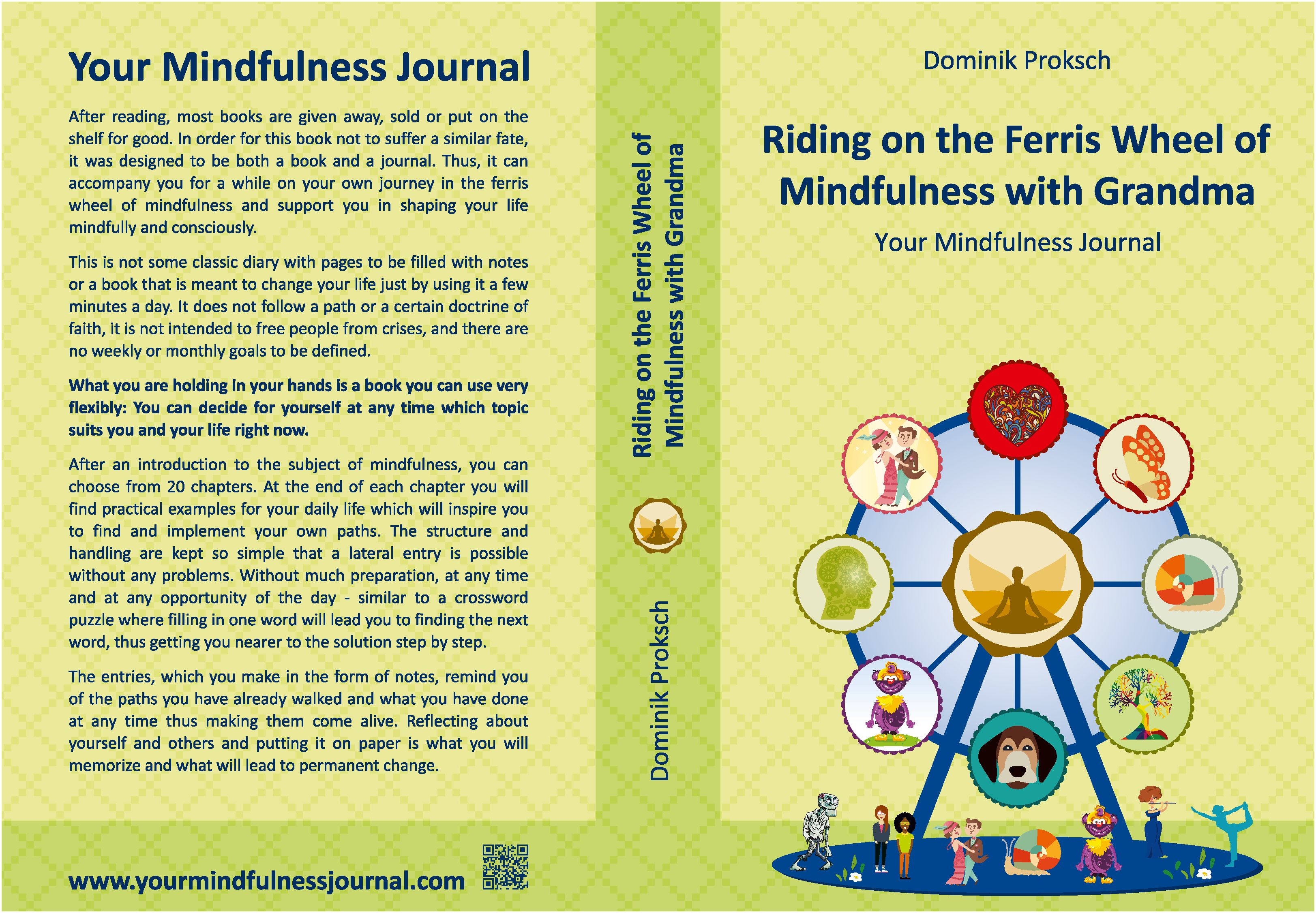 Table of contents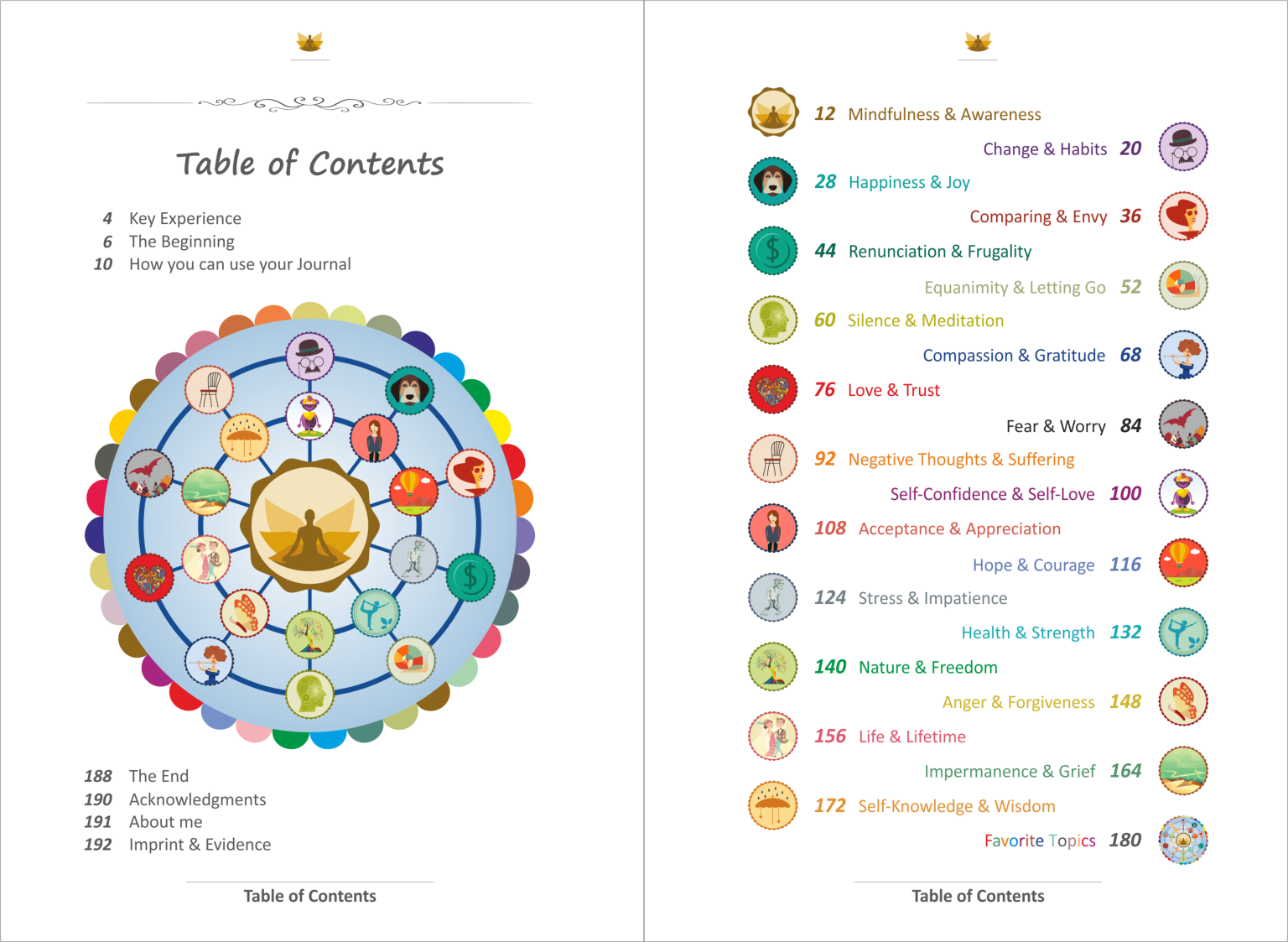 Instructions & Structure
The book is divided into different topics, each starting with a graphic. The first topic gives you an insight into what mindfulness is all about and what to look out for. This is followed by 20 further, self-contained topics (reading sample), which lead you to the last chapter, Self-Knowledge & Wisdom. For better orientation, all topics are highlighted in color.
After each topic there is an application page. On this page you will find suggestions on how you can put the respective topic into practice in life. These suggestions are just food for thought. You can carry out other tasks on the topic here as you wish. There are no limits to your interpretation and your method of implementation.
After the page with the applications there are blank pages in which you can write down your implementations, with the date and in the form of a reminder note. It is important that you limit yourself to the essentials in the form of short notes. Only write down as much as is necessary to remind yourself of the event. Entries could e.g. B. look like this:
08/26/2016 Ridden the ferris wheel with grandma. Everyone happy and laughed a lot.
01/22/20xx Forgiven my brother. Don't wait next time.
01/15/20xx I got in touch with my old friend Ingo again.
When you have finished with a topic, think about yourself, about others and about comparable situations. When was the last time you were in the same or a similar situation? How did you react to the problem, to your counterpart or yourself? How did you feel after that? Would you have liked to have acted differently in retrospect? Did you hurt others or feel hurt yourself afterwards? Did you bring up what was important to you? It's not about filling in the empty pages as quickly as possible, but rather honestly questioning yourself before each entry and delving into yourself. Better to skip a day than write something down. There is room for hundreds of entries - over several months or years. In this way the book is filled with your life and what you have experienced becomes timeless, the memory can be called up at any time. The changes in life and the path to maturity are consciously perceived.